In This Issue...
Letter From the President
Greetings Texas Retailers:
It's May, so that means summer is almost here, school is almost out, and the Texas Legislature is in its final weeks of session. Hopefully, customer traffic is picking up and with each passing week normality is returning for your businesses as COVID vaccination numbers rise and restrictions are phased out. More details and highlights from a very busy past few weeks, as well as what's on the horizon, are in this month's edition of the TRA newsletter.
The 87th Texas Legislature is now at full speed, and we have now raced past the first of several key deadlines for bills. From now until the end of the session, the deadlines for bills to move will come in rather rapid succession over the final 2 ½  weeks of the session, which ends on May 31st. With each passing deadline, it will become clear which bills will move toward passage and which will not.
With a little less than two weeks left in the Texas legislative session, we are pleased to report that favorable legislation is moving on most of TRA's priority issues, and these bills are now closing in on final passage. Specifically, two of our top priorities are making very good progress. SB 6, which would establish COVID related liability protections for business that operated throughout the pandemic, has now been passed by the Senate and made its way through the House. SB 6 is soon to be on the House floor for final passage. Also, SB 14, which would establish statewide preemption related to wage and labor issues, is similarly situated, with just House floor passage remaining before being sent to the Governor. Lastly, SB 153, which would clarify that fees for credit card processing services, which retailers pay to facilitate credit card payments from customers, are NOT taxable services or expenses, was passed by the House this week and is on its way to the Governor. TRA will be working overtime during the next two weeks to make sure these priority bills pass, as well as playing defense to keep harmful bills from moving. Check out the state issues update section of the newsletter for a link to our bill tracking list which shows the progress on all of the key legislation TRA is tracking.
As we announced last month, the 2021 Texas Retailers Forum is now scheduled for October 26th, backing it up from the originally scheduled late July date. We look forward to seeing everyone at the TRA Forum on October 26th. Be on the lookout for registration and hotel information coming soon.
As always, thank you for your continued support of TRA, and please don't hesitate to contact me or any member of the TRA staff team at any time.
Continue to stay healthy and safe.
George Kelemen
TRA President/CEO
---
Issue Update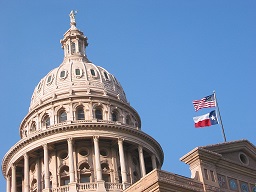 TRA Bill Tracking List - 87th Legislature
TRA has a developing list of active bills, and as these bills move forward and change throughout the legislative process some bills will be added and some will become irrelevant. As our priority bills become more clear, we will add an additional track to consolidate those into one place. Feel free to ask any questions. Click here to view our Updated BILL TRACKING LIST.
---
TRA's NEW OFFICE LOCATION

The Texas Retailers Association office is now located in North Austin. Please be sure to share the following with your HR/Accounts Receivable Department so that we can ensure a smooth transition.

As of April 24th, 2021 - Texas Retailers Association's new address is the following: 

Texas Retailers Association
13706 Research Blvd, Ste 314
Austin, TX 78750

Click here for a PDF letter and an Updated W-9 to submit to your Accounts Receivable or HR department.
---
Texas Retailers Forum Event Moves to October
In an effort to ensure that all of our members have the opportunity to join us in person at the 2021 Texas Retailers Forum, we have made the decision to move this year's event to October 26th, backing it up from the originally scheduled late July date. We look forward to seeing everyone at the TRA Forum on Tuesday, October 26, 2021. 

Click here to Register for Forum

Thank you for your feedback and support! 
---

Email [email protected] or visit www.txretailers.org to make a donation to TRAPAC!


---
 Grocery Industry Update
The big news is the P-EBT payments being made to SNAP families for the 2020-2021 school year.  P-EBT is to compensate families who lost access to free or reduced lunch because their school either was closed for a period of time, had virtual learning from home or a hybrid system due to COVID-19.  Last schools year:  March-May 2020 the benefits was about $285.00/eligible child.
This school year:  Sept 2020-May 2021 the benefits per child will vary due to the number of days the child learned from home.  The calculation is called VAP (Virtual Attendance Percentage).
The vast majority of SNAP families need not apply because the Health & Human Services group along with the school districts have worked together to match virtual learning kids with the correct amount of benefit.  Example:
     VAP% X $6.82 X 176 days = P-EBT benefit  
A child who did 100% of their learning from home (virtual) 5 days/week for the school year would receive $1200.32
A child who did 2 days/week from home (virtual) would receive 40% of the benefit $480.09
The benefits will be loaded onto Lone Star cards beginning May 25 - May 28.
The total amount loaded to Lone Star cards will be approximately $300 million/day.
We realize SNAP customers may have questions and the State will have a dedicated call center to answer specific questions starting May 17
The State will issue a press release on May 20.
In addition to the P-EBT benefits, families continue to receive the maximum amount for their family size. Last month the regular SNAP benefits totaled over $456 million.  This was a 19% increase over last year. 
About 3.5 million families are receiving SNAP benefits.
The WIC program is running about equal to last year. Texas WIC just announced an increase in fresh/frozen fruits and vegetables of +$35.00 per participant for June-Sept.
Also WIC audits have resumed.
The Texas Retailers Association participated in a pre-meeting virtual conference with the Texas Alcohol Beverage Commission (TABC) regarding the re-organization of licenses.  Several key points:
The TABC will be installing new technology to handle licensing from Aug 1- Aug 31.  Thus if your license expires during this time, contact TABC now to arrange for the renewal.  No licenses will be issued during this time frame.
A new fee structure for licenses will begin on Sept. 1.  The license process has not been adjusted for over 10 years.  The new process will be more fair and is designed to be net cost neutral in most cases.
A Q permit will allow the transfer of excess wine between stores in the same county to improve inventory management.
The adoption of the new permit/licenses will be Aug. 3 after stakeholder input.
The new licenses will be on the TABC website www.tabc.texas.gov beginning May 19

During a recent Food Council virtual call, an issue with the requirement of some cities regarding a Certified Food Manager was raised.   The group developed a short survey to determine the extent of the issue and develop a plan to make changes if necessary.  Please have a representative from you Company complete the survey.  


---
A WIC Quarterly Webinar took place on May 12, 2021. Agenda topics included: Cost Containment Tips
Vendor Trainings, Self-Checkout, EBT Claims, Curbside, Contract Renewals, Policy Updates

We wanted to share the presentation materials HERE for your convenience. 

Texas WIC is ready to assist vendor partners. Should you have any questions regarding this information, please contact our Vendor Outreach Branch at [email protected] or 1-800-252-9629.
For questions on Grocery Industry Issues, please contact Gary Huddleston

---
 Member Showcase
Are you feeling overwhelmed with your data? Are you questioning the reliability of your data? Excel and google sheets just aren't enough for your needs? Have an abundance of reports or systems that don't communicate?
We know these pains. And there's nothing worse than having bad data, systems or programs as roadblocks, and having to wrangle your data. We rely on data to make smarter decisions.
We have decades of experience in resolving data issues and data analysis. We offer services in: 
• data preparation, cleansing and matching
• data analytics using machine learning and artificial intelligence
• data warehouse consulting
• Training in business intelligence
• Data dashboards
• Data storytelling
• Software licensing
Unsure if we can help you? We offer free initial consultations.  Reach out to us at www.gensagroup.com or via email at [email protected]. 
---
Media Payments Group provides safe, secure, and dependable payment processing, as well as cost-effective point of sale (POS) solutions that help you run and manage your everyday business functions efficiently. The increased popularity of the virtual world has caused a greater need for credit card payment processing services and point of sale solutions . But when it comes to choosing the right provider, here's what sets us apart from the rest:
Transparent pricing custom designed to save you money
24-7 customer service and technical support
True partnership that promotes and supports your businesses growth
Online portal to track transaction history, batch totals, etc.
Next-day funding available if batch closed by 10pm CST 
Max Linden | VP of Business Development
O: 844-MPGTALK | C: 713-855-9336
---
Texas Retailers Association Benefits Program 
The Texas Retailers Association (TRA) has been working to help solve a problem affecting our members and every business in the US—access to affordable healthcare. COVID-19 has made that need more apparent than ever.
We are proud to bring you TRA Healthcare Solutions, available at the TRA Benefits Center website. With this solution, we can finally provide our members with access to high-quality, cost-effective health solutions that are flexible enough to meet your specific needs.
We fought to make sure that you would have access to medical, dental and vision plans from national carriers, but we didn't stop there. This program will also provide access to cloud-based HR services, comprehensive business insurance, and new features to respond to COVID-19 like affordable telemedicine and virtual doctor visits.
Be on the lookout for more information from the TRA Benefits Center highlighting the benefits exclusive to TRA members. I encourage you to take advantage of this opportunity to support your employees.

Contact
David J. Hebert, Vice President - Client Executive
Office 713.276.8012
Cell: 281.606.2247
[email protected]

Christina Scott, Vice President - Client Executive
Office 572.379.2698
Cell: 512.497.4626
[email protected]


---
Improve your employee benefits package without any additional cost.  We do all the work!
 An engaged employee "shows up," physically, emotionally and cognitively. They are enthusiastic about what they have to do, and they naturally find ways to improve and excel. Engaged employees generate creativity, innovation and excellence in your organization.
Does your benefit package offer a financial partnership?  A partnership with Southwest Financial adds value to your employee benefits package without adding any additional cost!
Southwest Financial works with you to achieve your company goals.  We can help increase your direct deposit penetration, provide financial education to your employees, and guide your employees to financial success.  In turn, your employees will worry less about their finances and become more engaged.  While Southwest Financial offers traditional banking products, we aren't like other financial institutions.  We want everyone to Experience Better Banking!  Since 2015, we have rewarded our members almost $4 million in cash just for using our products and services. 
Improve employee engagement and provide added value to your employees today!  Contact Venoka Daniels at [email protected] or 214.580.9930 to begin your financial partnership.
---

As a member, you receive 10% off LifeLock services and you can live freely knowing that LifeLock is searching over a trillion data points every minute of every day looking for potential threats to your identity. When LifeLock finds your personal information being used, they will alert you through their patented Identity Alert System. Click here to sign up today!
---
A TRA-endorsed service provider since 2002, Amerex is the largest OTC (wholesale) natural gas, electricity and emissions trader in North America. Their real-time involvement in the wholesale energy market and their customized service has consistently yielded significant cost savings to TRA members. Save on your gas, or electricity! Click Here to Learn More
Email: [email protected]

www.amerexenergyservices.com 


---
---