In This Issue...
Hello Texas Retailers!
Happy Fall! September is always a time of transition for TRA, as it is marks the beginning of our fiscal year. However, this year we are also transitioning TRA Board Chairs. As you know, Luke Gustafson with the Brookshire Brothers company, has ably served as TRA's Board Chairman for the past two years, however his term as chair came to an end on August 31st. We thank Luke for his service to TRA as our Board Chair and appreciate his leadership and contributions to TRA's success. On September 1st, Theresa Flores with the Mary Kay company, began her two-year term as TRA's Board Chair. Theresa brings a strong commitment to TRA, as well as years of service on the TRA Board; we look forward to working with her as our Board Chair over the next two years.
As we transition to a new season, on many levels, the COVID-19 pandemic continues to impact just about every aspect of daily life. Since our last newsletter, one month ago, Texas has made significant strides in containing the spread of COVID-19, largely due to the Governor's statewide face mask order; however, as of this moment there have been no changes or adjustments to the Governor's orders regarding COVID-19, so the state's reopening is essentially where it was in early July. Texas retailers still have some occupancy limits, must require face covering of all individuals (per the Governor's statewide face covering order issued in early July), and ensure social distancing. The TRA team continues to be a key resource for our members and industry, as well as for local, state, and federal authorities who are making critical decisions for the communities across our state during this time. We are keeping members as up to date as possible via the TRA website – and suggest you check it often for important updates, details, and resources. We believe our collective efforts have been effective throughout the pandemic and we are committed to continuing to be your trusted voice.
Although things are at a slower pace legislatively this month, TRA's work on behalf of the Texas retail industry continues. Specifically, we are preparing for the next session of the Texas Legislature, which will begin in January and focus significantly on issues related to the impacts of COVID-19 across our state. On the federal level, the Congress has just returned from their August recess this week, with negotiations on a Phase 4 COVID stimulus bill still stalled and looking more unlikely by the day. Regardless, TRA remains very engaged with our national retail association partners, as well as our Congressional delegation on ensuring that liability protection for retail workers is included in the next COVID relief bill. Additionally, they must also now address federal government funding, which expires on Sept. 30th, to avoid a federal government shutdown. It appears there is general agreement on all sides to pass a funding bill by Sept. 30th, but we'll continue watching it and keep you apprised as developments warrant.
With the 2020 election less than 50 days away, NOW is the time to engage with your elected officials (state and federal) and find opportunities to discuss the state and federal issues that matter most to you and your business. We encourage you to start to get to know the candidates running for elective office in your areas as we approach the election. TRA can provide you any retail industry advocacy and public policy resources you need, starting with the release of the TRA/TRAPAC 2020 elections endorsement list. We issued our 2020 endorsements earlier this week and shared the list with our members, and today we are releasing it publicly by including it in this newsletter. Additionally, we are working on facilitating several opportunities with both state and federal elected officials this fall. We are planning Zoom meeting opportunities with key state legislators between now and October 31st, and with our partners at the National Retail Federation (NRF), we are hosting a Congressional Town Hall virtual meeting on September 22nd. Details on how you can register to attend the virtual townhall are also included in this newsletter.
It is through the political engagement and generosity of our members that TRA and TRAPAC can support key members of the Texas Legislature who have been helpful to Texas retailers this election cycle. We strongly encourage you to contribute to the Texas Retailers Association PAC (TRAPAC), so we can continue to help support retail-friendly elected officials. You can get the latest information on TRA's advocacy efforts, as well as information on how you or your company can contribute to TRAPAC, by visiting the TRA website.
On a final note, as many of you know, our friend and former colleague, Joe Williams, passed away in late July. Like many of you who knew and had the pleasure of working with Joe over the years, we have been deeply saddened by his death. This past Saturday, September 12th, there was memorial service and celebration of Joe's life, held at his family's church in Houston. In advance of the service, Joe's daughter, Joleigh, shared with us the obituary she wrote about her father, which we have posted on our homepage. Regardless of whether you had the opportunity to attend Joe's memorial service in-person or virtually, if you ever had the pleasure of meeting Joe, we encourage you to take a few minutes to read his daughter's touching words about his life and dedication to the retail industry.
Thank you.
George Kelemen
TRA President/CEO
---
Transition of TRA Chairmanship


Having the opportunity to serve as the Chairman of the board for TRA these past two years has truly been an honor and a great experience.  This opportunity has allowed me to serve beside the extraordinary staff at TRA as well as leadership of the top retailers in the state.  It's been very educational, informative and fulfilling being able to contribute to this organization at a higher level.  This organization has always been a good resource for me personally, but more especially during the COVID-19 pandemic.  Staff have worked closely together with state and local governmental agencies to ensure that the most up-to-date information is being shared with membership.  I look forward to supporting and contributing to the TRA's board of directors in a new capacity. 
Luke Gustafson
Brookshire Brothers | Vice-President of Retail Operations
---
On September 1st, Theresa Flores with the Mary Kay company, began her two-year term as TRA's Board Chair. Theresa brings a strong commitment to TRA, as well as years of service on the TRA Board; we look forward to working with her as our Board Chair over the next two years.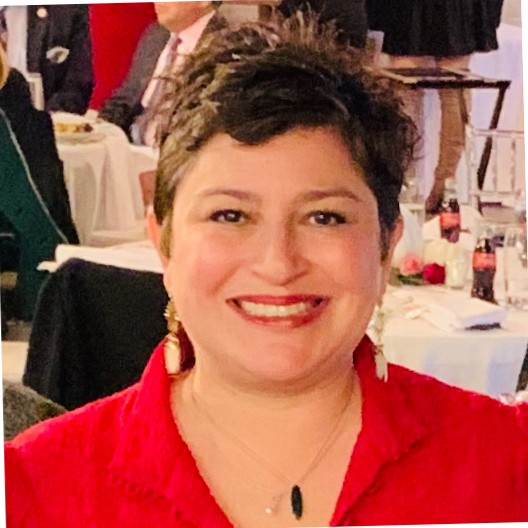 Thank you for the honor to serve as your chairwoman for the 2020 – 2021 term.  We are all experiencing an unanticipated chapter in our lives and the COVID-19 pandemic has had a profound impact on the retail sector and our consumers.  The Texas Retailers Association's leadership and staff will continue to meet current and future challenges and we will collaborate with you to be the key resource for you and to offer best practices, innovative responses and new ideas that are emerging in the retail sector.  I am sincerely grateful to be part of an organization that quickly took action to adjust to the new realties of working through the COVID-19 crisis. 

Theresa Flores
Mary Kay Inc | Global Public Affairs | @marykayglobal
---

Joe was a steadfast advocate for Texas grocers with a long history of serving both the supermarket industry and consumers alike."  Joe retired from the Texas Retail Association in 2018 and was enjoying his retirement from a long and well-respected career 
Click here to read the rest of Joe Williams obituary.
If you have questions, please email us.
---
TRAPAC
The Texas Retailers Association and the Texas Retailers Association PAC (TRAPAC) endorse the following members of the Texas Legislature for election in the 2020 general election. TRA/ TRAPAC endorsements are based on professional connection to the retail industry (retailers, vendors, supply chain, etc..), support for the retail industry through legislative votes on issues of importance to Texas retailers, and sponsoring of and/ or championing of legislation important to Texas retailers. Click here to view the official list of TRA endorsements.
Email [email protected] or visit www.txretailers.org to make a donation to TRAPAC!
---
VIRTUAL TOWN HALL - SEPTEMBER 22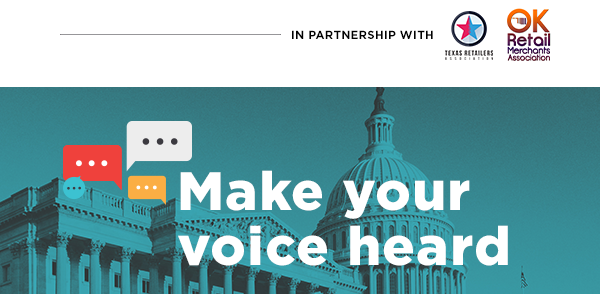 Click here the image below to register for this free virtual hall event.
Join us for a virtual town hall NEXT WEEK! The National Retail Federation, in partnership with the Texas Retailers Association and the Oklahoma Retail Merchants Association, would like to invite you to attend this free webinar here we spotlight the value of small businesses and the importance of advocating on behalf of the retail industry. 

Participate in: 
Live panel discussions - Engage with policy experts from the NRF and your state retail association on curated topics that affect small businesses.
Conversations with lawmakers - Congressional delegations and targeted leadership from each state will participate in discussions  and answer questions from retail attendees.
Recognizing retail advocates - Celebrate small business owners who actively support their community and represent our industry. Thank members of Congress that work to support retail businesses and retail workers.
---
Marsh Wortham is a division of Marsh USA Inc. the largest insurance broker in the U.S., and provides insurance placement and employee benefits, and risk management consulting services. 
We are comprised of offices across Texas, and in Oklahoma and Louisiana. Our parent company is Marsh & McLennan Companies (NYSE: MMC), the leading global professional services firm in the areas of risk, strategy, and people. 
Marsh places more than $1 billion in premiums every year for our retail clients which comprise more than half of the top 100 retail companies in the U.S. and all of the top 10.
Contact
David J. Hebert, Vice President - Client Executive
Office 713.276.8012
Cell: 281.606.2247
[email protected]

Christina Scott, Vice President - Client Executive
Office 572.379.2698
Cell: 512.497.4626
[email protected]


---
We're Here to Help!
The COVID-19 pandemic has forced many of us into financial situations that we could never have predicted.  Supporting our members and offering products and services they can use is important to us.
Southwest Financial was voted one of the best companies to work for in 2020!  We have a great team that works hard to provide the assistance our members need, and we want to do the same for your employees.  Contact Venoka Daniels today at [email protected] or 214.580.9930 and start giving your employees access to a free financial partnership.  
---

As a member, you receive 10% off LifeLock services and you can live freely knowing that LifeLock is searching over a trillion data points every minute of every day looking for potential threats to your identity. When LifeLock finds your personal information being used, they will alert you through their patented Identity Alert System. Click here to sign up today!
---
 A TRA-endorsed service provider since 2002, Amerex is the largest OTC (wholesale) natural gas, electricity and emissions trader in North America. Their real-time involvement in the wholesale energy market and their customized service has consistently yielded significant cost savings to TRA members. Save on your gas, or electricity! Click Here to Learn More
Email: [email protected]

www.amerexenergyservices.com 


---
The SNAP program continues to be very important to both the SNAP family and the grocery retailer.  P-SNAP provided additional benefits to families who had children on free or reduced lunch.  Since inception, the P-SNAP benefit totaled over $816 million and provided benefits to over 2.8 million children.  Email TRA if you would like to receive the report showing benefits loaded on the Lone Star Card by County.
The SNAP program also increased the monthly benefit to the maximum for family size.  In July, the benefit totaled over $458 million and helped over 3.4 million families.  This was an increase of 400,000 families on SNAP and an increase of 15.7% in dollars.  The maximum for family size benefit has been extended until Sept. 30.
The WIC program continues to serve about 670,000 women and the dollars are about the same as last year.  The subsititions due to COVID-19 of products has been extended to Sept. 30.  Also a WIC newsflash was just published regarding some least expensive brand products moving to choose any brand for the WIC Mom.  These rules become effective Oct. 1.  The WIC newsflash can be found on the Food Council blog.
Interesting read:A new study conducted by the FMI Foundation shows the benefits of family meals. 
For questions on Grocery Industry Issues, please contact Gary Huddleston
---