In This Issue...
---
Hello Texas Retailers.

November is here and that means the holiday shopping season is underway. I know that we are all looking forward to another great holiday shopping season for Texas retailers. Thankfully, the Texas economy is very good, unemployment is at record lows, so all signs point to another robust and record-setting holiday sales season. On that note, TRA has been laying the groundwork to promote Texas retail during the holiday shopping season, starting even before the traditional kick-off to the holiday shopping season-- the Thanksgiving Holiday weekend. TRA will once again serve as THE resource for retail information during this most important time of the year for our members – and we've already been quite busy, fielding media inquiries and interviews about what Texas retailers are expecting this holiday season. If you, your company or store is interested in serving as one of our industry spokespeople, please contact either Diana Cardona or please contact George Kelemen and we'll add you to the list of retailers interested in media opportunities during the holiday season. 

Additionally, this fall TRA has been engaged in a membership campaign to grow the ranks of TRA's membership, to include more sectors of the industry and have more geographic areas of the state represented within the association…AND, we have asked YOU, our members to help us. You can help by referring, identifying and/or connecting potential member companies and stores to TRA. In the first few weeks of our membership drive, we have had several current TRA members refer new TRA members to us. On that note want to recognize the FIRST TRA member who recruited a new TRA member – Tabb Watt with Grocer's Supply! As a thanks for his efforts, Tabb received a gift card from TRA. You could be next, so help your state retail association grow, TODAY! See details in this newsletter.

Lastly, with 2020 around the corner, the TRA team is already hard at work planning next year's TRA member events. On the schedule for next year are TRA's biannual Advocacy Summit, which will take place March 6-8, 2020, and TRA's annual Texas Retailers Forum, which will take place on July 20, 2020. Both events will take place in the Austin/ Central Texas area at two great resort properties and be very convenient to attend. See more information on TRA's events here. I encourage all of you to make plans to attend, as well as sponsor TRA signature member events for 2020.



Please don't hesitate to contact me or any member of the TRA staff team at any time. As always, thank you for supporting TRA. Happy Thanksgiving to all of you and your families, and best wishes on a successful holiday sales season.
---
State Issues Update
November marked the beginning of serious preparations for the next Legislative Session with Lt. Governor Dan Patrick releasing 116 interim charges for Senate Committees to study and report on before the 87th Legislature convenes in January 2021.  Lt. Gov. Patrick's statement on the announcement, "The charges I am releasing today not only reflect my priorities but also include the priorities of the members of the Texas Senate. Senators will study these issues over the next year and hold hearings to get input from the people of Texas. Upon completion of the hearings they will determine whether additional legislation or policy changes are needed to address these critical issues. I am confident that the recommendations I receive from the committees following this process will help move us forward to create sound, conservative public policy to ensure the Texas economy remains strong and our state continues to be the best place in the nation to live, work and raise a family." A full listing of Lt. Gov. Patrick's 2019 interim charges are posted here.
Of the many charges that have potential impact to the retail industry, one in particular has not only made a great deal of progress but also has been set for its first hearing on December 3, 2019. The Senate Finance committee has included an agenda item to discuss the economic dynamics of the current business personal property tax. Consider the economic and fiscal effects of increased exemptions to the business personal property tax, versus its elimination and make recommended changes to law. This is yet another great opportunity for the retail industry to demonstrate the negative aspects of the inventory property tax and its enormous impact on our business operations. We are currently coordinating testimony among TRA leadership and will be reaching out to our membership for volunteers and additional information. Click here to submit testimony. Included in that same hearing will also be a discussion of Wayfair implementation legislation, House Bill 1525 (relating to the administration and collection of sales and use taxes applicable to sales involving marketplace providers). This agenda item will allow TRA to discuss our experience with the implementation of this legislation and make suggestions for any changes that should be made in 2021.
As of now, the House of Representatives has not issued their interim charges but we expect them to be equally as focused and look forward to participating in their discussions.
All of your legislative issues, hearings and notices can be  found here.  if you have any questions or need additional information please contact us.
---
Paid Sick Leave Update

DALLAS: On July 29th, several plaintiffs aligned with TRA filed a lawsuit in Federal District Court in Collin County, in the northwest suburbs of Dallas, seeking to block the Dallas PSL ordinance. An initial hearing on this lawsuit is expected in the coming days. TRA and our business allies are confident this will be the result, however with it now being past August 1st, the Dallas PSL ordinance is technically in effect at this time, although the city has stated that fines will not be levied until April 1, 2020. As a result TRA is strongly suggesting member companies who have employees working within the City Limits of Dallas do two things as of August 1st:
1. Post the two signs (English/Spanish) in an area accessible to employees.
2. Begin to accrue the sick pay hours for employees who work in the City of Dallas. (one hour for every 30 hours worked up to max. 64) 
There was a recent attempt by supporters of the ordinance to have this case moved into Dallas County, but that failed. As a result, we remain hopeful the Court will recognize the issues we have with the ordinance and issue a ruling in the near future. TRA will notify members when we receive any additional information. You can access the Dallas Paid Sick Leave website by clicking this link: www.dallascityhall.com/paid-sick-leave
SAN ANTONIO: In July, TRA filed a petition for intervention, in support of a lawsuit filed by business groups in San Antonio, who are allied with TRA, to prevent the San Antonio PSL ordinance from going into effect on August 1. As a result of the litigation and TRA's involvement, the San Antonio PSL ordinance is now stayed until December 1st. On November 7th, there was a hearing in this case and TRA participated. The goal of the hearing is to extend the stay of the San Antonio PSL ordinance until the Texas Supreme Court has had a chance to rule on the Austin case. The Judge indicated he'll rule on our request for a longer stay in the San Antonio case between now and December 1st.
AUSTIN: A group of business association, closely allied with TRA, filed suit last year to prevent the Austin PSL ordinance from going into effect. The litigation regarding the Austin paid sick leave ordinance is at the Texas Supreme Court and as a result the Austin PSL ordinance is stayed (meaning that the Austin PSL ordinance will not go into effect) until such time as the court issues a ruling. The Texas Supreme Court is now taking briefings in this case until December 4th, after which they will decide whether to take up the case. We expect a decision to be made by the Supreme Court early in 2020.
---

Federal Issues Update

TARIFFS: Over the past few weeks, there have been some positive developments and rhetoric surrounding the trade war with China. First, a "Phase 1" mini trade deal was announced by the US and China, which would stall the trade war essentially as where we sit at the moment. Not a full ending of it, but essentially a truce to allow for progress to =be made on a larger deal. There is more information on the developments surrounding "Phase 1" here. Additionally, in the run up to having the "Phase 1" deal signed by Presidents Trump and Xi, there has been talk of actually rolling back some of the current tariffs.  Although this has not been confirmed by either country, neither country is pouring cold water on the idea either, so we are hopeful that any tariff rollbacks are included in the ultimate "Phase 1" deal that is signed soon.
USMCA: Even in the midst of the march towards impeachment in the House, progress continues below the surface on moving USMCA towards passage and ratification by Congress. Speaker Pelosi has mentioned the importance of it to her and the House on a weekly basis for the past few weeks, in addition to mentioning that steady progress is being made with the goal of passing USMCA by year's end. Given the current and very polarized climate in Congress, but the House especially, it is a good sign to hear the Speaker of the House  provide positive updates regarding USMCA. As a result, we remain cautiously optimistic that this could indeed happen, but also very well aware that anything can change the dynamics of the House's plans during this time, due to the volatility and uncertainty surrounding the impeachment proceedings.  Stay tuned.
---

The Office of the United States Trade Representative has issued several notices and statements regarding the China 301 exclusion process that will affect several of the different tariff lists.  Below are the actions that USTR has taken –
USTR published a Federal Register notice announcing that the Exclusion Process for List 4A will open on October 31, 2019 and close on January 31, 2020.  The exclusions must be filed through the USTR exclusion portal - https://exclusions.USTR.gov.  
USTR announced the latest round of exclusions for List 3 in yesterday's Federal Register - Click here for List. There were 83 exclusions granted in this notice. The exclusions will be good until August 7, 2020.


USTR announced that they will consider a process to extend current List 1 exclusions that are set to expire on December 28, 2019.  USTR will be publishing a Federal Register notice with the details for the process this week.  A draft of the notice can be viewed here.  The comment process will open on November 1 and close on November 30.
According to the draft notice, USTR will evaluate the possible extension of each exclusion on a case-by-case basis. The focus of the evaluation will be whether, despite the first imposition of these additional duties in July 2018, the particular product remains available only from China.   In addressing this factor, commenters should address specifically: 
Whether the particular product and/or a comparable product is available from sources in the United States and/or in third countries.
Any changes in the global supply chain since July 2018 with respect to the particular product, or any other relevant industry developments.
The efforts, if any, the importers or U.S. purchasers have undertaken since July 2018 to source the product from the United States or third countries.
This exclusion extension will only apply to exclusions that are set to expire on December 28, 2019.  USTR states in the notice that they are "not considering comments concerning possible extensions of exclusions granted under any other product exclusion notice".

If you have any questions regarding the China 301 exclusion process please contact Jonathan Gold, Vice President, Supply Chain and Customs Policy
---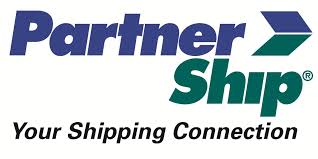 If you could get the same service from FedEx that you do today, but for a lower cost, wouldn't you jump at the opportunity? Through the TRA Shipping Program, you can. When you enroll for this free TRA member benefit, you can ship FedEx the same way you do today. The only difference you'll notice will be the positive impact on your bottom line. Enroll today to save up to 27%* on select FedEx services. Visit www.PartnerShip.com/01tra for complete program details. If you have any questions call 800-599-2902 or email [email protected]. 
Your FedEx and UPS Shipments Will Be More Expensive in 2019
FedEx and UPS rates are going up in 2019, and it's more important than ever that TRA members know how to mitigate the impact to their business. PartnerShip®, the benefit provider that manages the TRA Shipping Program, has analyzed the new rate charts so TRA members can accurately prepare for the year ahead. Download the free white paper to see a break down of where you'll find the highest increases and get a simplified explanation of the complicated changes you need to be aware of.
---
NGA Show 2020
Over the course of three days, The NGA Show brings together independent retailers and wholesalers, food retail industry executives, food/CPG manufacturers and service provides for unparalleled opportunities to learn, engage, share, network, and innovate.  It's a must-attend event for those who need to stay up-to-date on industry trends and best practices. 
A special registration discount is offered to members of the Texas Retailers Association.  Register at www.thengashow.com with Discount Code: TX15 to save 15%!
This year's event features: 
Opening Keynote Address presented by Doris Kearns Goodwin, world-renowned presidential historian, sponsored by KraftHeinz.
Closing Address presented by Steven A. Robinson, former Executive Vice President and Chief Marketing Officer of Chik-fil-A, Inc.  
Over 60 educational workshops and sessions providing valuable insights on industry trends, emerging issues and best practices you can apply immediately.
More than 100 speakers, featuring independent retailers and wholesalers, sharing best practices to help you increase your bottom line.
Over 400 exhibitors on the Expo Floor, showcasing innovative technologies and solutions to meet your every need and boost value for your business.
Plus, the Opening Night Reception, Creative Choice Awards, Best Bagger Competition & After Party, and Closing Party at the Hard Rock Hotel! 
Details on how to register click here.
---
TRAPAC
One of the most important actions you can take to help influence the policy-making in Austin is to invest in TRAPAC or RAF, TRA's political accounts. TRAPAC and RAF help amplify your voice at the Texas Capitol, protecting your business and our industry from legislation and regulation that could harm your bottom line.
TRA's and the retail industry's top legislative priorities that affect your business' include:
Reducing and eliminating tax burdens such as the inventory tax on property, which Texas is only one of seven states still assessing.
Fighting against one size fits all wage and labor ordinances and regulations such as Paid Sick Leave and Predictive Scheduling.
Pushing back against other anti-business regulatory burdens.
TRAPAC is the Texas Retailers Association Political Action Committee and solicits contributions from TRA members to make political campaign contributions to state level elected officials in Texas.

RAF is TRA's Retail Advocacy Fund which is TRA's political account which helps offset non-PAC advocacy expenses incurred by TRA in our industry advocacy activities.

** NOTE: TRA members who have a federal PAC CAN contribute directly to TRAPAC, if contributions are accompanied by a letter from your company or PAC confirming the accompanying contribution is to be used for state level candidate contributions from TRAPAC. Please consider using this avenue to facilitate PAC to PAC contributions to TRAPAC.
For more information on supporting the TRA Political Action Funds click here.
---

As a member, you receive 10% off LifeLock services and you can live freely knowing that LifeLock is searching over a trillion data points every minute of every day looking for potential threats to your identity. When LifeLock finds your personal information being used, they will alert you through their patented Identity Alert System. Click here to sign up today!
---
New Members
 Texas Retailers is proud to welcome its newest TRA Members!
OST Food Mart, Houston, TX
---
University of Texas at Tyler, Tyler, TX
---
 A TRA-endorsed service provider since 2002, Amerex is the largest OTC (wholesale) natural gas, electricity and emissions trader in North America. Their real-time involvement in the wholesale energy market and their customized service has consistently yielded significant cost savings to TRA members. Click Here to Learn More
Email: Brandi Peck,
Phone: 281.340.5308
www.amerexenergyservices.com 
---

WIC/SNAP Program Statistics
SNAP and WIC distribution amounts continue to be somewhat stable.  The trend for SNAP has been running about 5% behind last year and for WIC about 3% behind last year.  Unless USDA changes some SNAP eligibility rules, we believe this trend will continue into 2020 as the economy continues to be strong and unemployment low.
October Statistics:
SNAP  Participants: 3,433,379  Dollars distributed: $391,323,738  (the dollar amount was up slightly from September)
WIC Participants:  688,764  (this is up 0.5% from prior month)  Dollars distributed: $40,606,000  number of locations: 2078
WIC App

Recently Texas WIC  www.m.texaswic.org introduced  an APP for WIC Participants.  This APP will allow the customers to:
Find a WIC approved store near them
Use a bar code scanner to determine if the product is WIC approved
See their benefits and a WIC list of their products
Create a shopping list
Utilize a fresh fruit & vegetable calculator
Click here for WIC's updated Shopping guide. 

TABC App
The TABC has also introduced an APP.  This app is for compliance reporting.  It utilizes an administrative portal and TABC provided a link to download the app to every licensed store.  More information can be found on:  www.tabc.state.tx.us
Swift Action from TRA Members Amidst Tornadoes and Thunderstorms in Dallas

On Sunday afternoon Oct. 21 several tornadoes and violent thunderstorms tore through the Dallas area destroying homes and businesses, lifting debris at least three miles in the air and leaving tens of thousands of families without electric power.  Several TRA member stores were seriously affected especially the Home Depot on US 75 and the Central Market store on Preston Rd. 
The swift action of the Assistant Manager at Home Depot saved a number of injuries by closing the store early and sending employees and customers home prior to the tornado hitting the store.  Dallas Mayor Johnson publicity commended Assistant Manager Jordan for his actions. Click here to read the letter from Mayor Johnson to Home Depot's Jordan Jasper.

H-E-B Central Market also sprang into action by sending the H.E.B. mobile kitchen to the area to prepare meals for families who had no power at their homes.  In addition, H.E.B. has donated $50,000 to help restore several Dallas Independent Schools in the neighborhood.

Tom Thumb has some minor damage to their store on Preston.  Albertson's/Tom Thumb delivered a truck load of bottled water and other products to the damaged area for distribution to families affected by the tornado.

These are great examples of how generous TRA member companies are when the community needs assistance.  Retailers are the backbone of community service!

Lastly,  click here for an interesting article on What Shoppers really need (want) for the 4:00PM dinner hour. 
Wishing you a successful holiday season!

For questions on WIC/SNAP or Grocery Issues, please contact Gary Huddleston
---
 New Endorsed Provider for Insurance and Risk Management Services

---